I have an old scanner Mustek 1248UB and I decided to use it on my Ubuntu 12.04 64bit. Of course after plugged it in USB it doesn't work, so I found solution in the internet. BTW Mustek 1248UB is still very popular scanner.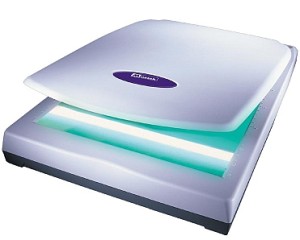 You have to download file SBSfw.usb into a /usr/share/sane/gt68xx directory.
If you don't have this directory, don't worry and simply create it.
Copy of this file is on my private server here.
Terminal:
cd /usr/share/sane/gt68xx
sudo wget http://www.meier-geinitz.de/sane/gt68xx-backend/firmware/SBSfw.usb